We fine-tune each project for individual needs and ensure our clients always know what to expect.
1
Project Plan
To start the home renovation process, we sit down with our clients to discuss their goals and expectations. Since each project is addressed on an individual level, we put care into customizing the needs of our clients. It's our job to make your dreams a reality.
2
Exhibitions
Not sure where to get started? At KM Home Design, luxury is just a phone call away. Our team is here to guide clients through selecting their dream home designs by introducing them to the luxury trends circulating the Los Angeles home renovation market.
3
Realization
Now it's time to put the planning into action. Our team of highly trained workers has years of field experience that enables us to expertly transform your living space. From the initial planning to the finishing touches, we'll collaborate closely every step of the way until your dream home is delivered.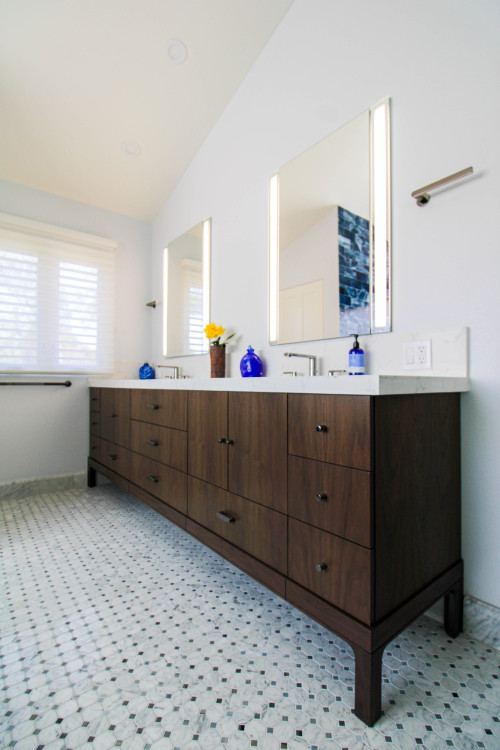 We follow the trends of home remodeling & design.
At KM Home Design, we pride ourselves on always being up to date about trending home designs and renovations in Los Angeles.
At KM Home Design, our clients are our first priority, here is what they have to say about their construction experience
Everyone at MK Home Design was knowledgeable, professional and courteous. We were absolutely thrilled with the results. Prior to hiring this firm, we spent a good deal of time researching and interviewing other firms. We are so thrilled we chose MK Home Design. We would highly recommend them..
Oh wow all I can say is that it's everything we wanted and more! They created such beautiful bathroom in our home. The designers were very helpful with showing us all the great designs and materials that we could use in our tub and determining the perfect layout.I highly recommend them - 10/10 will hire again!
Karen is very energetic and proactive -- she made excellent design choices based on our preferences. Her project management was excellent and kept all the numerous moving parts on track and on budget. Def would recommend and use again!
"Transform your home with luxury and style – Your trusted design-build partner in Los Angeles"
Stay up to date about our latest tips and news