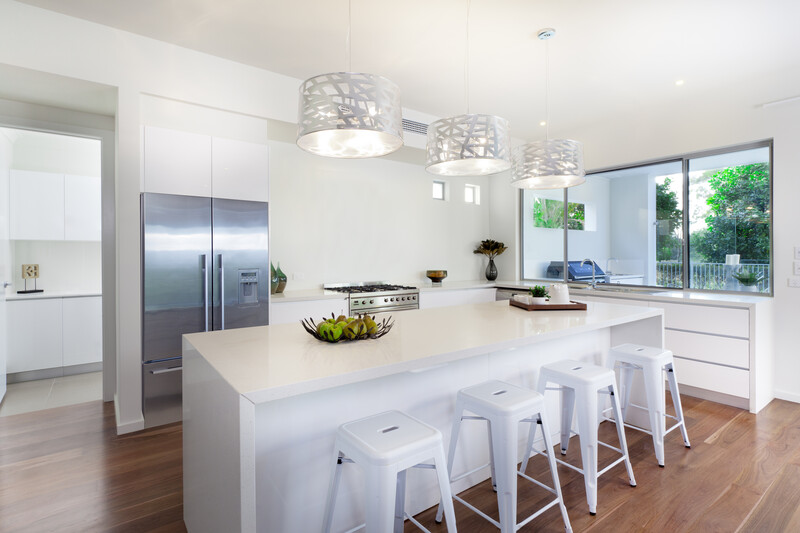 Trending Kitchen Designs For LA Homeowners
Changing Needs
General kitchen needs have changed in the last year and a half, as an increasing amount of people are spending more time at home and in their kitchens. Therefore, the general layout of kitchens has evolved to meet new needs. Many homeowners favor easy access above all when it comes to mapping their kitchen out. This often involves increased storage space and decluttered designs. Homeowners with smaller kitchen spaces should collaborate with their contractors to find the best way to utilize every inch of their kitchen space.
Another area of kitchen renovations that have been influenced by more time at home is the desire for kitchens to be bright and cheerful spaces. While some homeowners are thinking simple when it comes to the layout and design, splashes of color have become favored by many. Red and green hued cabinets are on the rise, as are statement color pieces. Many people use their backsplash to evoke positive emotions through bold and bright colors. Lighting elements can also influence mood and should therefore be taken into consideration when it comes to creating the overall atmosphere and appeal of your space.
Futuristic Appeal
Technology has completely reinvented kitchen layouts. Concealed appliances have become a very popular kitchen renovation need for many LA homeowners. Many homeowners favor discretion when it comes to integrating their practical kitchen needs. Appliances and storage space can be sleekly concealed for a minimalistic and elegant look that still allows for practical usage and easy access to kitchen essentials.
Another area of the kitchen that tech has influenced is the lighting scheme. Many homeowners favor an LED lighting option that allows for controllable and customizable lighting options. Some homeowners rely on a kitchen hub for easy access to all elements of the kitchen. Since kitchens house several different needs from cooking to family time, it's important for homeowners to have a way to balance their varying needs and control the different elements of the room easily.
Luxury Details
When it comes to building your dream kitchen, the details matter. One kitchen element that can bring simple luxury is the color of the taps and cabinet handles. Statement taps in bold hues like bronze or antiqued colors can add easy luxury and style to a kitchen. LA homeowners are also integrating luxury into their space with the inclusion of wine coolers in their kitchen island. Details such as built-in cabinet lighting also add easy ambiance.
Many kitchens also revolve around an eye-catching centerpiece. This can be a bold lighting fixture or a colorful splashback. Intricate tiling is a popular choice for adding color and style to the kitchen space. Some homeowners opt for colorful cabinets, while others seek to integrate inspiring pieces elsewhere. At the end of the day, remember that you will likely be spending a lot of time in your kitchen. Pick details that meet your needs and leave you feeling pleased with your transformed kitchen space.
Our team at KM Home Design services homeowners in the greater Los Angeles area. We take pride in delivering premium services at competitive prices. We want you to love where you live! Call today to discuss your luxury home renovation needs in LA.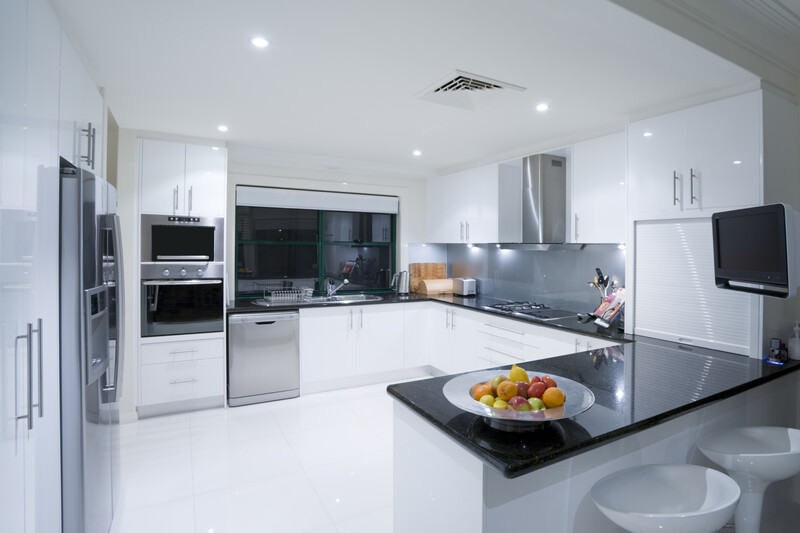 Are you interested in renovating your Los Angeles kitchen? Call KM Home Designs today to start the process!